Jump to...
2014
2013
2012
2011
2010
2009
2008
2007
2006
2005
2004
2003
2002
2001
2000
1999
1998
1997
1996
1995
1994
BOOKS I WAS READING IN 2008
Secret Societies by Karin Gutman
Rather melodramatically subtitled "The Hidden masters controlling Our World". Assassins, Templars, Freemasons, the Mafia, Priory of Sion... lots of fun.
Another Roadside Attraction by Tom Robbins
Second time thru. I read a stack of Robbins' novels many years ago and got a little sick of them because of the slightly repetitive novelists' voice, but reading this again, it is a GREAT novel. Sorry Tom, you crazy Californian acid-freakin', baby boomer you, I've been doing you a dis-service. There's crazy Catholic stuff, some Zukav-style science, even a bit of Tarzan! - what's not to love.
From Marx Marvellous: here's a line I might add to my CV: "By neither reputation nor inclination am I still a scientist".
Poe's Tales of Mystery & Imagination by Edgar Allan Poe
Collection of short stories by the Gothic Horror Master, beautifully illustrated by Arthur Rackham. The constant woe and ennui particularly suited my mood while ill. (However Poe's Sherlock Holmesy predecessor, C. Auguste Dupin, needs a smack in the head.) Rackham ... mp3
The Bestiary of Christ by Louis Charbonneau-Lassay
Animals in Christian (and Jewish, Greek, Egyptian) symbology and myth. Really fascinating and authoritive, with only very momentary flashes of flakiness (such as magnetic flux flowing from the fingertips).
Tarzan the Terrible by Edgar Rice Burroughs
A wonderful find in a little 2nd-hand place in Barwon Heads. It was a choice between this and "Tarzan and the Ant People", but this one won on the basis of the cover. Ended up a great choice - Tarzan, Jane and Koryak reunited at last, evil nazis, rampaging dinosaurs, savage half-monkey dudes...
The language is quite Homeric at times (in fact before getting into all that ancient nonsense, I wouldn't have enjoyed this half as much - when I first read Burroughs years ago I found him kinda laughable)... "Tarzan rose to his full height upon a swaying branch - straight and beautiful as a demigod - unspoiled by the taint of civilisation - a perfect specimen of what the human race might have been had the laws of man not interfered with the laws of nature". wiki
The Greek Gods by Evslin, Evslin & Hoopes
Zillionth time thru, this time reading it aloud with Maxine. The language works even better out loud. Loving Maxine getting into the Greek gods too - "Dad, why is Hades so mean? He pretends to be nice, but he's just being mean."
Trickster Makes This World by Lewis Hyde
Another book inspired by Maps & Legends (part of a Chabon-inspired Amazon spending spree!) A study of trickster gods: Coyote, Loki, Hermes, etc. (Maui far too absent.) Starts off interesting enough, but spends just a little too long contemplating its own navel - Loki, Hermes, or Coyote would never have stood for that - they'd have stolen your meal, girlfriend or magic apples while you were busy angsting. author ... hermes
The Magicians of Caprona by Diana Wynne Jones
2nd Chrestomanci novel, aloud with Maxine. Needs an editor!
Steampunk edited by Ann & Jeff VanderMeer
Collection of steampunk stories. A great one by Chabon, nice chap-lit type tale from Blaycock (more of the wonderfully evil Ignacio Narbondo). podcast
The Digging Leviathan by James P. Blaylock
Steampunky novel. Another Chabon-inspired purchase.
Capt. Hook by JV Hart
"The Adventures of a Notorious Youth". The story of the young James Hook. Fairly light-on, but a story worth exploring because he's such a wonderful character. Great illos by Helquist. book site
Margaret Mahy A Writer's Life by Tessa Duder
Bio of one of the more famous people to come out of my hometown. Loving the Whakatane references plus Mahy's development as a storyteller - was delighted to find that her favourite book is King Solomon's Mines (which I've just finished reading myself) and that her first ever published story became the fairly ridiculous "Dance Around the World" song by Blerta. Less ridiculous in its original form... as a short story for kids it's a cracker. wiki ... bio
That'd Be Right by William McInnes
More reminiscing, this time his recollections of various bits of Australian history as they happened. Works really well. Excellent story teller. review ... errrrrr wtf?
The Cookbook Tour by Flip Grater
Travels in New Zealand food and music. Part travel diary; part cookbook. Cute! music vid ... dark!
Maps & Legends by Michael Chabon
Non-fiction by one of my favourite novelists, about the books (and comics) he loves. Only a couple of chapters in and already we'd been thru Gaiman, Sherlock Homes, Norse mythology, Gormenghast, comics - Michael, you're speaking my language !! A book that makes you buy other books.
You Only Live Twice by Ian Fleming
Chappish fun.
Charmed Life by Diana Wynne Jones
The first of the Chrestomanci novels. Read aloud with Maxine, in hopes it'd replace the gap that Harry's left! Not quite doing it for me, but Max's liking it. wiki
Bombproof by Michael Robotham
I'm not a crime fan, so not sure if this is actually a good example of the genre or or as crap as it appears. Has some good moments, but the bad bits are much more common. One of my favourite lines : "She shakes her head. Her eyes swim with the knowledge that her life contains elements of loss and betrayal." authors website
Foucalt's Pendulum by Umberto Eco
Read on recommendation for the Templars and cultist nonsense. Nice and fun and lots of refs to other books to keep your brain active. Coulda been shorter I thought. Golems - woo. wiki
Phantom Islands of the Atlantic by Donald S Johnson
"The Legends of Seven Lands That Never Were". Had great hopes for this - lost islands, a love of old maps, silly ancient ideas about geography. But not sure it paid off. The old Christian mythology in particular was a lot of fun tho. Hy Brasil ... St Brendan
Harry Seven by JKR
Reading it aloud to Maxine. Finally getting to the point, with great effect on the audience. Was great to share Max's discovery of Snape, JKR's "gift of a character". Was actually sad to finally come to an end of the series, both concerned about what we're going to do now!
A line so wonderful that it makes me cry (you'll need to be a fan to get this): "Albus Severus, you were named for two headmasters of Hogwarts. One of them was a Slytherin and he was probably the bravest man I ever knew."
King Solomon's Mines by S. Rider Haggard
I'd never read any Allan Quartermain stories, only hearing of the ultimate Great White Hunter via other books. He's quite a cool character tho, less priggish and a teeny-tiny bit more self-mocking than, say, Biggles yet more uptight and amusing than anything in, say, Wilbur Smith. Quartermain's an unrepentant Empire man of course, with little regard for lilly-livered theories about equality. wiki
Gods & Spacemen in the Ancient East by W. Raymond Drake
Splendidly trashy non fiction. Woo Lemuria ! In amongst the Space Men and Flying Saucers (both always in crazy capitals) there's actually some interesting stuff about Indian, Chinese, Egyptian mythology - lots of reports by old Herodotus. Also some really interesting stuff about Hebrew mythology (Including plenty of Space Men that the Bible incorrectly identifies as Angels. Fools.) proof!
Cults : from Bacchus to Heaven's Gate by Michael Jordan
Great stuff in here from ancient Hebrew and Classic cults thru Charles Manson and Jonestown to the modern-day (comets and sarin gas). Surprisingly intelligent text, considering each cult gets just a double-page spread and there's pictures in with that too. (The pic of L. Ron Hubbard E-metering a tomato is one of my favourite images ever!)
Mutiny on the Bounty by Charles Nordhoff and James Norman Hall
I've had a soft spot for the Bounty story ever since having to write about it many years ago. This was the first novelisation of the story, and the one that kicked off 70 years (and counting) of renewed fascination with Bligh and Christian (about the time of the first film, the appallingly bad one starring Errol Flynn). I expected this book to be pretty bad, partly cos of the wonderfully crap cover (complete with dusky maiden), but it's actually quite a good read! Lot of nautical terms and polite English bluster. Must find book 3 (Fletcher's Frolics on Pitcairn) later... amazon
Speak of the Devil Edited by North & Boutell
Cool collection of stories about Old Nick, from ancient fables of various cultures to late 50s short stories, including something from the classics (the wonderful Dante climax, way too much Faust, a little Paradise Lost, etc).
The Vintner's Luck by Elizabeth Knox
Second time thru. The book that got me all excited about Knox (sadly, none of her other books ever got me half as excited). This is a magic book. Today I'd put this somewhere in the top ten, if not top five, of my best novels ever. truly excellent movie news ... and more
How to Be a Man by John Birmingham
Mostly interesting wee stories, and some excellent quotes too, tho largely of the fridge-magnet variety.... "I love work ... I could sit and watch it all day".
The A Team (#1) by Charles Heath
The first in the series of novels based on the old 80s TV show. Scored from a 2nd-hand shop in the Dandenongs on a work 'fun day'. Wonderfully bad. (The book, not the fun day.)
Series of Unfortunate Events #4: The Miserable Mill by Lemony Snickett
Following in Maxine's footsteps as she's reading this series to herself.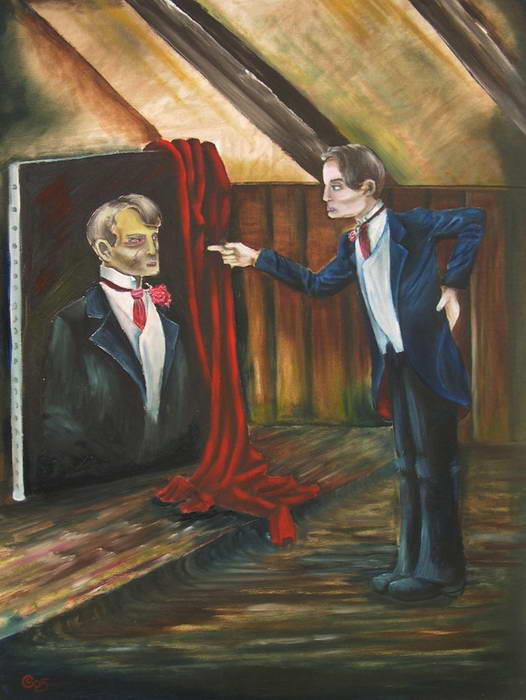 The Picture of Dorian Gray by Oscar Wilde
Fantastic. A rippin story, with almost constant stream of the great one-liners you'd expect, amongst the annoying pontifications of Lord Henry and the constant weak-kneed trembling. "Exquisite sorrows; exquisite joys", my favourite line. Corker of an ending!
Bulfinch's Mythology by Bulfinch
Old (1850s) version of Greek, Norse, Arthur, Charlemagne stories. The latter something I hadn't read before, tho they were obviously so recent as to require Joe Reader's correction on some misapprehensions. Bulfinch's tip-toeing around the rude bits is fun - I particularly loved the story of Aeneas and Dido, where "some months were spent in pleasant intercourse". Ooer.
Matter by Iain M. Banks
Another culture novel. A few interlinked stories, none of them yet particularly startling, but it's fun enough and clever enough to hold your attention.
The Voyage of Argo by Apollonius of Rhodes
The ultimate supergroup, with so many heroes and superpowers it makes the mind whirl. (Via EV Rieu, of course, who writes a damn fine intro too.) wiki
Harry Six by JKR
Read aloud with the kid i love the mostest.
My Legendary Ex-Girlfriend by Mike Gayle
Slacker-lit. Maybe it's a little light-on, and maybe the big ending was pretty obvious, but I really loved this book. It's really engaging. I loved that it happened so *fast*. I loved that Wil was such a dropkick. It grew on me more and more. Definitely a book that makes you want to find another one by the same author. authors' Q & A
Route 66AD by Tony Perrottet Woo ! This might be a book custom written just for me. An ancient-Greek-history/mythology nerd travels the old Roman-era tourism roads with ancient guidebooks and maps for company.
Also known as "Pagan Holidays". authors' website amazon
Kiwis Might Fly by Polly Evans
Travelogue - around NZ by motorbike. Fun! And some really beautiful (and evil) descriptions of NZ and NZers. authors' blogs etc
Flight of the Fire Thief by Terry Deary
Kids' lit - Prometheus in the modern (almost) world.
Cryptonomicon by Neal Stephenson My favourite ever (my only ever) 'mathematical' novel, complete with graphs! Maintains an incredible pace thru almost a thousand pages. Exhausting!
The Encyclopaedia of Mythology by Eric Flaum Beautifully illustrated encyclopaedia of Greek Mythology.
I am Legend by Richard Matheson
Relentless vampire stuff from an old master of horror (the novel that the Wil Smith movie was l o o s e l y based on).
Tales from Shakespeare by Charles & Mary Lamb
An interesting prose retelling of some of William's stories. Irresistible in its littleness and its leatheryness as well as being mercifully short on angsty rhyme. I'm hoping that this might help me overcome my inability to read a little more of the real thing.
Harry Five by JKR
The chunkiest of the Harrys and the emptiest (the literary equivalent of bread-crumb stuffing). Reading it aloud with Maxine the Wonderkid.
The Turning by Tim Winton

My new favourite Winton book ever - a whole new, revolutionary, mindblowing, approach to short stories. I need to read it again!
Devil's Dictionary by Ambrose Bierce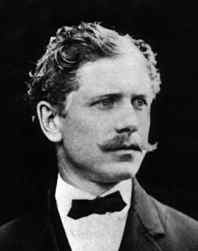 Fantastic cynicism. the free library ... wiki
The Kite Runner by Khaled Hosseini
Interesting story tho I reckon he needs work - just a bit too Boys' Own.
The Running Man by Richard Bachman
One of Stephen King's Bachman books - perhaps a little grittier and gory than his usual stuff. Nice stuff about the future being ruled by TV - tho these days some of the reality TV stuff isn't as shocking as it probably was back in the 80s when this was written.
Coral Island by RM Ballantyne
Hilarious hijinks in the Pacific Islands. Ralph, Jack and Piggy (err, I mean Peterkin) gambol, frolic, exclaim 'by-jove', and rescue dusky maidens in the name of Christianity. Fabulously corny.
The Aeneid by Virgil
Cool continuation of the world's most famous story, with blatant political rewrites. Revealed that Camilla, amazonian queen, was the handmaid of Diana! Fancy that?! wiki
Dumped edited by Sarah Neal
A collection of very short Oz stories about being dumped, or being the dumpee. Great stuff from John Safran, Nick Earl, Eliot Perlman, Matt Condon. Philippa Burn good too.
Thunderbolt Kid by Bill Bryson
Hilarious.