Jump to...
2014
2013
2012
2011
2010
2009
2008
2007
2006
2005
2004
2003
2002
2001
2000
1999
1998
1997
1996
1995
1994
BOOKS I WAS READING IN 2004
Being Dead by Jim Grace
Ok.
A Fortunate Life by AB Facey
Not great writing, but a riveting story.
Dopeland by John Birmingham
Hilarious.
From Maui to Cook by David Lewis
'The Discovery and Settlement of the Pacific' pre- and post-European discovery. A fairly simple introduction. (Second time through - this is the book that got me hooked on Polynesian navigation.)
The Curious Incident of the Dog in the Night-time by Mark Haddon
Stunningly good.
The Lord of the Rings Location Guidebook (Extended Version) by Ian Brodie
The writing doesn't exactly inspire, but this is a great book for LoTR geeks and NZ fans. Some really excellent images of both locations, filming and shots from the film (a bloody coup persuading Jackson and Newline!) and great explanations of how to find the locations. This book made me invent the word "nerdtastic".
In Search of Moby Dick by Tim Severin
Travelogue tracing Herman Melville's Moby Dick across the Pacific. The mad Tongan priest/ex-whaler was my high point.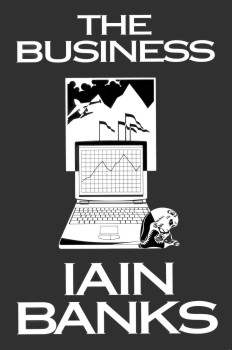 The Business by Iain Banks
Second time through. Enjoyed it even more this time. Perhaps alerted by Banks' whiskey book to watch for puns, cars, gadgets, wealth...
Interview with the Vampire by Anne Rice
The first in Rice's Vampire series. Not enough to make me want to look any further, though I can understand why some would like them. Language and conversations just a bit too bloody intricate and painful for me... Thomas Covenant with fangs. There's some nice stuff though it only really gets going in Paris.
Dry by Augusten Burroughs
Less flippant and more powerful than his first. Still hilarious, still scary.
The Culture of Middle Earth by F MacDonald Kells
This is seriously "geek's only" stuff: "Everyday life in Tolkien's World". At its best, cleverly and gently pokes fun at JRRT's writing on the sly: eg, there are very few women in any race, nobody ever needs to go to the toilet.
The Salterton Trilogy by Robertson Davies
Second time through. One of his best ('cept the third in the trilogy, which drags).
The Riddle & the Knight by Giles Milton
Magnificent. The story of Sir John Mandeville, the world's first travel writer, and whether he falsified the story. A centuries-old manuscript assessment!
Young Nick's Head by Karen Hesse
Fictional journal of The Endeavour's ship's boy, Nick Young. Based on Cook/Banks' ocassional mentions of the lad, with imagination filling in the gaps. Works really well.
Cruel Enchantment by Janine Ashless
Ooer short stories.
Harry V by JKR
Second time through.
The Unauthorized Autobiography by Lemony Snicket
Very funny faux-biography with pasted in-photos and other cutesies for book geeks like me. author website .. < Helquist illos
Bullshit, Backlash & Bleeding Hearts by David Slack
Not just a funny title - a really excellent look at Treaty and race issues in NZ. Claims to be unbiased but a lot of NZers would probably say it comes down on the bleeding-heart-lefty side of the argument. (However since that's where I sit, it works for me.)
Biggles & the Black Peril by Capt. WE Johns
Oh by Joves, this is splendid stuff old chap!
The Colour of Magic by Terry Pratchett
Nth time through.
Northern Lights by Philip Pullman
Off and on, but mostly very good.
The Deptford Trilogy by Robertson Davies
Third time through. A great storyteller tho' these (particularly #1) are some of the more old-fashioned of his novels (fitting the narrator).
Sexing the Cherry by Jeanette Winterson
Beautiful.
The DaVinci Code by Dan Brown
Despite a luke-warm start (a bit too keen to show off the author's clever research) I came 'round to this wee thriller and ended up unable to put the bloody thing down. I loved being led up the wrong path so cleverly, and I'm a sucker for short chapters.
Dark Victory by David Marr & Marian Wilkinson
Australia's noble ongoing fight against refugees and children. John Howard, you are are a nasty little shit of a man.
Faster by James Gleick
A collection of articles about time and hurrying? Had to give up on it eventually.
A Historian's Apprenticeship by Manning Clark
The story behind the writing of Australia's definitive history. Surprisingly interesting. Really!
So Many Books, So Little Time by Sara Nelson
A Year of Passionate Reading. Very inspiring. "Call me Ismael..." is a lovely start.
Raw Spirits by Iain Banks
"In search of the perfect dram". Part travelogue, part whiskeylogue, part rambling biography. An insight into the characters in Banks' non-scifi: wealthy, pop-culture fiends, hard-drinking, hopeless tech adicts, gamers, v close group of friends...
Museum of Hoaxes by Alex Boese (Curator)
Great book for a short attention span.
Schott's Original Miscellany by Ben Schott
A book lovers' book. Why actually 'yes', Dr Johnson, I did read it through.
The Great Gatsby by F. Scott Fitzgerald
The cad!
Running With Scissors by Augusten Burroughs
So funny it's hard (and kinda frightening) to believe it's true.
The Clash of Fundamentalisms by Tariq Ali
Wonderful history of Islam, Europe, the ME, US policy, Israel ... Dribbles off into incoherency in a couple of chapters (and assumes the reader is far cleverer than me in many others!) but overall a great read.
Oranges are Not the Only Fruit by Jeanette Winterson
Funny! Brilliant!
Trafficking in Old Books by Anthony Marshall
Collection of stories about running a second-hand bookshop.
Recollections of a Bleeding Heart by Don Watson
Memoirs of Keating's speechwriter. Way too long.
Trial of the Cannibal Dog by Anne Salmon
Magnificent combination of history and anthropology to make sense of 18th century Euro/Pacific encounters from both ends of the musket/taiaha. Brilliant! Finally, a treatment of the importance of Tupaia's story worthy of someone who was probably one of the greatest navigator/priest/diplomats in the Pacific at that time. Tales of NZ tribes remembering Tupaia, not Cook, when Jimbo revisited a few years later, reinforce T's mana. They thought Cook was Tupaia's lacky!
Eats Roots & Leaves by Lynn Truss
Bloody funny.
Death Sentence by Don Watson
Rant about the death of English via managementspeak. Strangely frustrating book - not enough structure and not enough explanation sometimes but other times spot on. I wanted more explanation ("but why is that bad") rather than the stream of consciousness. Maybe could have been shorter?
Rough Guide to Lord of the Rings
Good, fairly light-on combination of cutesy info about the book(s), the author, the places, the film(s)...
Overtime by Tom Holt
Very funny (Douglas-Adams-esque) sci-fi fiction
A Big Boy Did it and Ran Away by Christopher Brookmyre
Fantastic Scots novel - a little bit Iain Banks (mayhap too much?) and a little bit Ben Elton (ditto). Disposable characters at the book's beginning throw everything else into confusion - "But he's not following the rules!" I cried.
The Silmarillion by JRRT
Billionth time through but first for many years. Not particularly well written but a classic nevertheless for the story of the world behind the LoTR.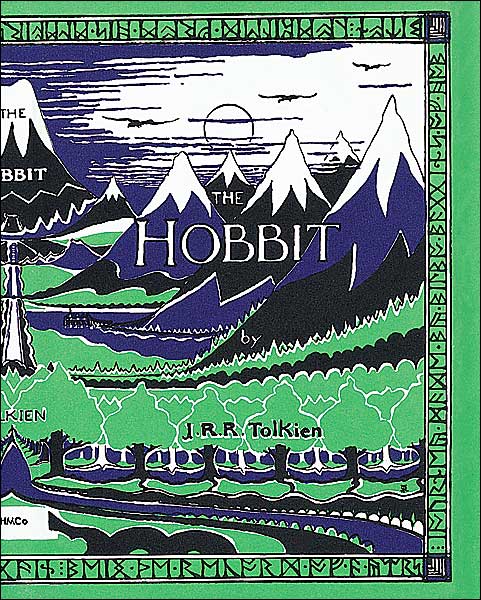 The Hobbit by JRR
So much - SO much - more fun to read than the LoTR. Actually a wonderfully-written book, for adults as well as kids.
A Series of Unfortunate Events 1,2,3 by Lemony Snicket
Hilarious writing (although the constantly-repeating plot might wear thin by book 12?) Spectacularly good illustrations by Brett Helquist.